Transhumance with Nevio and his flock @Molini di Triora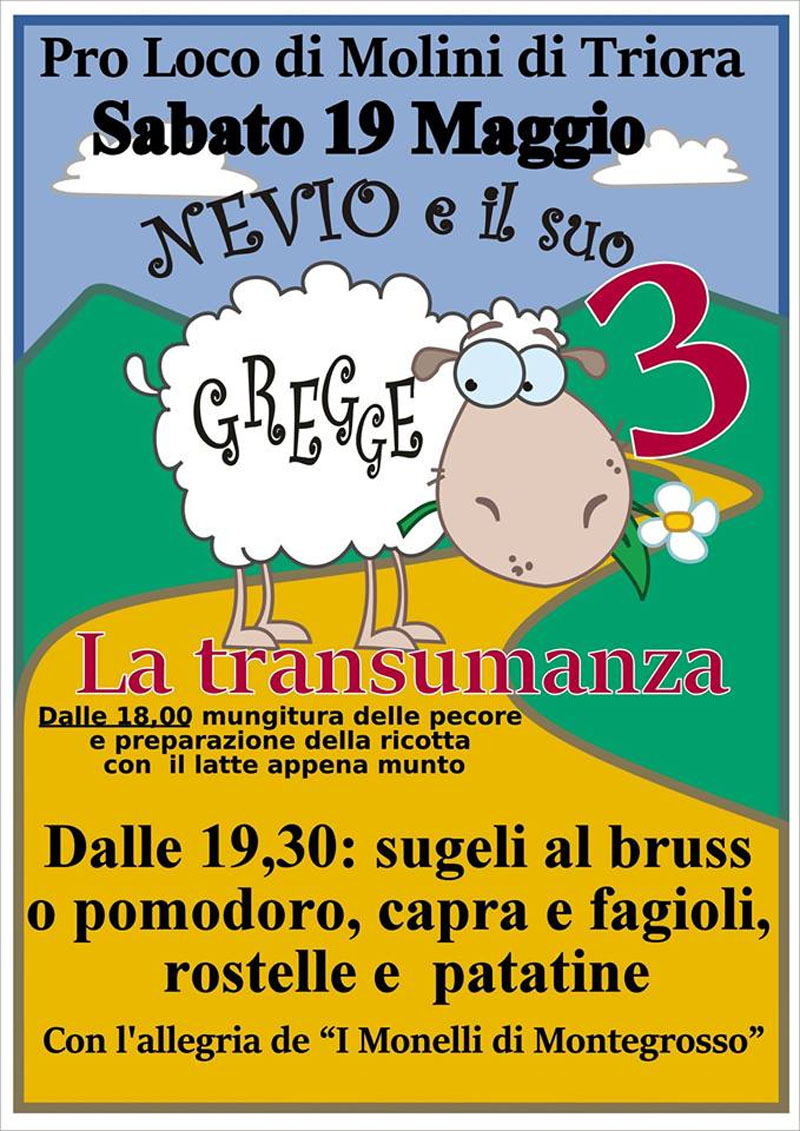 Anche quest'anno, NEVIO ed il suo gregge faranno tappa a Molini di Triora, per la gioia e la curiosità di bambini e adulti. Sarà una bella occasione per assistere da vicino alla mungitura. A seguire, con il latte appena munto Nevio mostrerà come si prepara la ricotta .
Dalle 19,30 la Pro Loco di Molini proporrà un ghiotto menù con SUGELI AL BRUSS o sugo di pomodoro, CAPRA E FAGIOLI, le immancabili rostelle e patatine. Il tutto affiancato da un bar ben fornito.
La serata sarà arricchita dalla musica e l'allegria de "I Monelli di Montegrosso".
Vi aspettiamo!!!!!!!!!