Visions: Of the 4 elements @UpArte Badalucco Art Gallery@Badalucco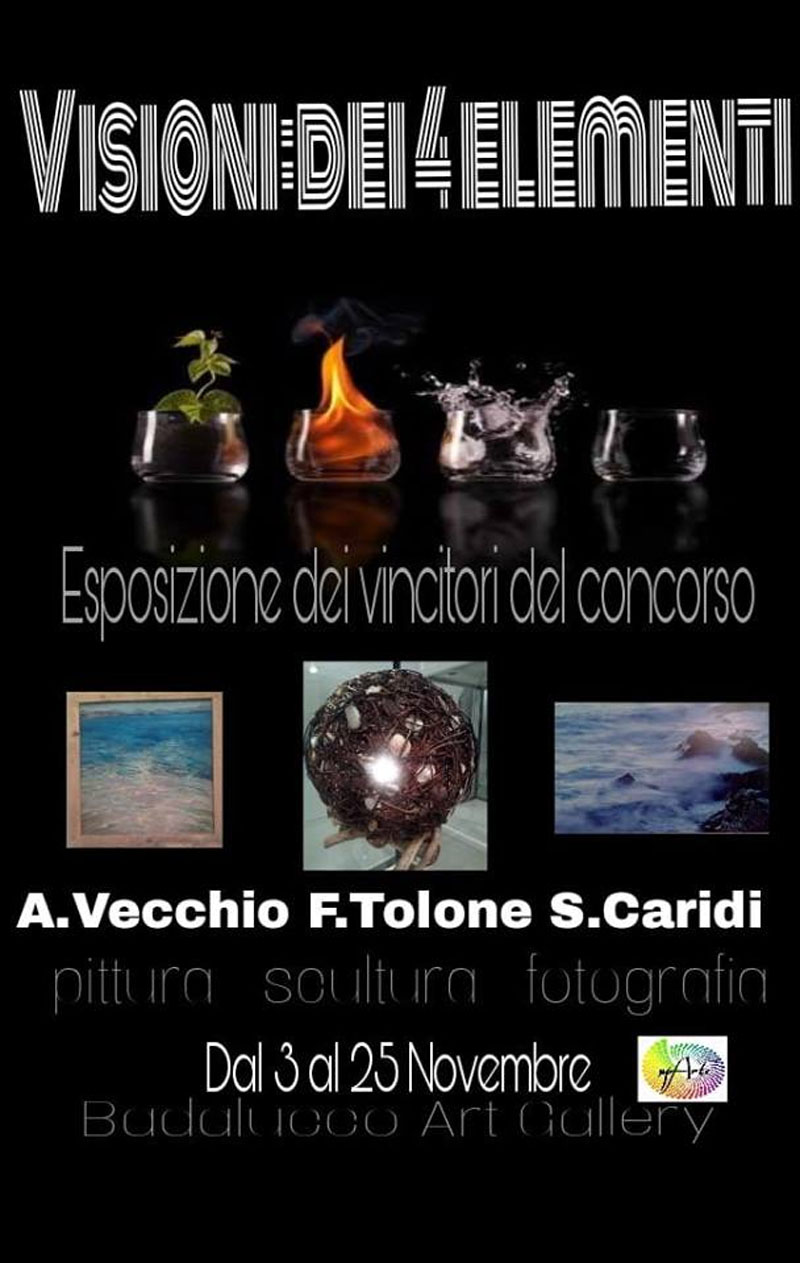 La seconda edizione del concorso "Visioni",ha ospitato in galleria quadri ,sculture e fotografie ,con tema ;i quattro elementi.
Sono stati votati dai visitatori della mostra tre vincitori:
A.Vecchio(pittura)
F.Tolone(scultura)
S.Caridi(fotografia)
I tre artisti presenteranno alla Badalucco Art Gallery,oltre alle opere vincitrici,alcune delle loro bellissime opere .
Vi aspettiamo per brindare con noi di "UpArte" e visitare la mostra!
Ingresso libero,adatto a tutti..